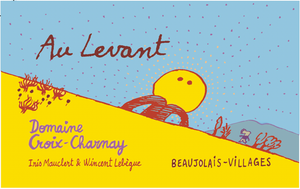 MAGNUM!
Country:
France
Region: 
Beaujeu, Beaujolais
Appellation:
Appellation Beaujolais-Villages contrôlée
Grape variety:
Gamay
Style:
Red
ABV:
12.2% by vol.
Yield:
20-30 ha/hl
Terroir:
 Single plot on a vein of microgranite, NE exposure.
Average age of vines:
 50+ years
Farming:
 Goblets. Dry-farmed, using organic & biodynamic practices.
Harvest:
 By hand, using 15kg crates.
Vinification:
Select whole cluster, left overnight in the cellar to cool. Semi-carbonic fermentation in small containers, without any additions or intervention. Horizontal press (10hl) following two-week maceration. Spontaneous fermentation with indigenous yeasts. No fining. No filtration.
Aging:
Barrel, 6+ months
Sulfur added:
 None